Committed to ENCOUNTERING Jesus Christ
Mystagogia Seminar
- Washington, DC
Sr. Dr. Oralisa Martin, CEO ORACLE Religious Association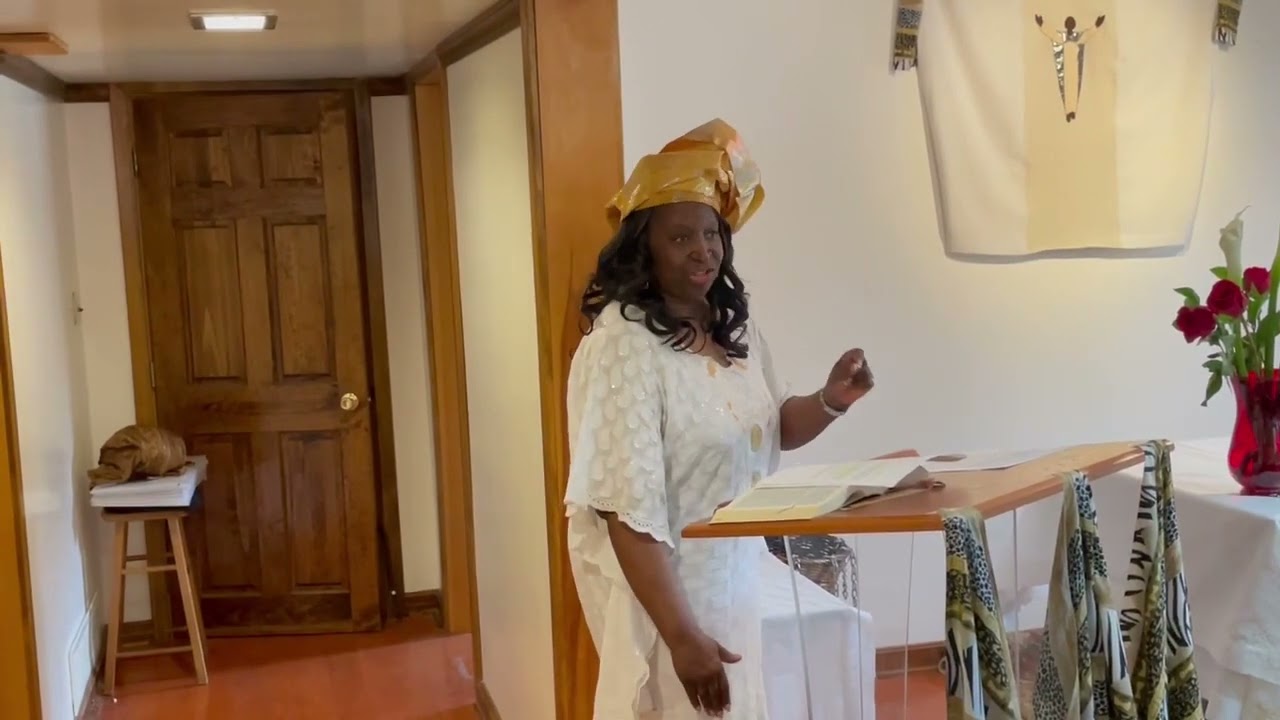 ORACLE Religious Association About the Business of GOD
Go, therefore, and make disciples of all nations, baptizing them in the name of the Father, and of the Son, and of the Holy Spirit,
teaching
them to observe all that I have commanded you. And behold, I am with you always, until the end of the age (Matthew 28: 19-20 - NAB).
A Non-profit, Tax exempt, 501 (c) (3) Organization
ORA's mission is to bring the gospel of Jesus Christ to a wounded world. We do this by providing experiences to adults and youth that will enable them to develop a deeper relationship with Jesus Christ, a commitment to His Church, and a sense of self-worth. In addition, they will become agents of change in society.
SPECIAL GIFT GIVING TIME!
Have you made your donation to ORACLE Religious Association ministries? Please, take a moment now to support with a gift that will most definitely help ORACLE serve youth and adults in their faith walk with Christ.
Hours of Operation
Monday-Friday, 9:00 A.M.-5:00 P.M.
Phone
(202) 528-8633
Email
drmartin@oraclereligious.org
HERITAGE:
Is the full range of our inherited traditions, monuments, objects, and culture.
Most importantly
, it is the range of contemporary activities, meanings, and behaviors that we draw from those traditions.
GRIOT ORA MAE LEWIS MARTIN (1918-2005)
Mother of Sr. Dr. Oralisa Martin
Newspaper columnist and poet Ora Mae Lewis was born March 29, 1918, in New Orleans, Louisiana.
Lewis's writing was both widely praised and feared. "The First Christmas" short story earned her a prize from the Times Picayune in 1927. Her "A Letter to the Archbishop" in the Sepia Socialite on July 23, 1938, was instrumental in ending the segregation of black Catholics during the International Eucharistic Congress in New Orleans that year. Her serial story, "Black Hands and Yellow Cheeks," published in the Sepia Socialite was literally waved on the floor of the United States Senate by Louisiana Senator Allen Ellender during his tirade against black voting rights in January 1940. He argued that books like this work by Mrs. Lewis would inspire Louisiana African Americans to register to vote.
Then in August 2000, she released
SEEDS in the Wind
, a Historical Novel (1565-1865) which was her final major work. Ora Mae Lewis Martin, mother of Sr./Dr. Oralisa Martin, died in New Orleans on September 28, 2005 at the age of eighty-seven.